Virtual Masterclass Series


Boats & Nautical
Scenes
*Content NOW Available *
Painting boats and nautical scenes can be so rewarding! However, sometimes getting those shapes right can be so challenging! Join me for this months special focus where I'll discuss all things nautical!
What can I expect from this course?
A detailed look at simplification and understanding of boat shapes
How to handle different types of reflections
Setting the mood
Using design and color harmony to tell your nautical story
exercises to improve technique
PLUS:
additional examples,

exercises, references

and access to a bonus demo
Access to the Dan Marshall Virtual Masterclass Facebook Group community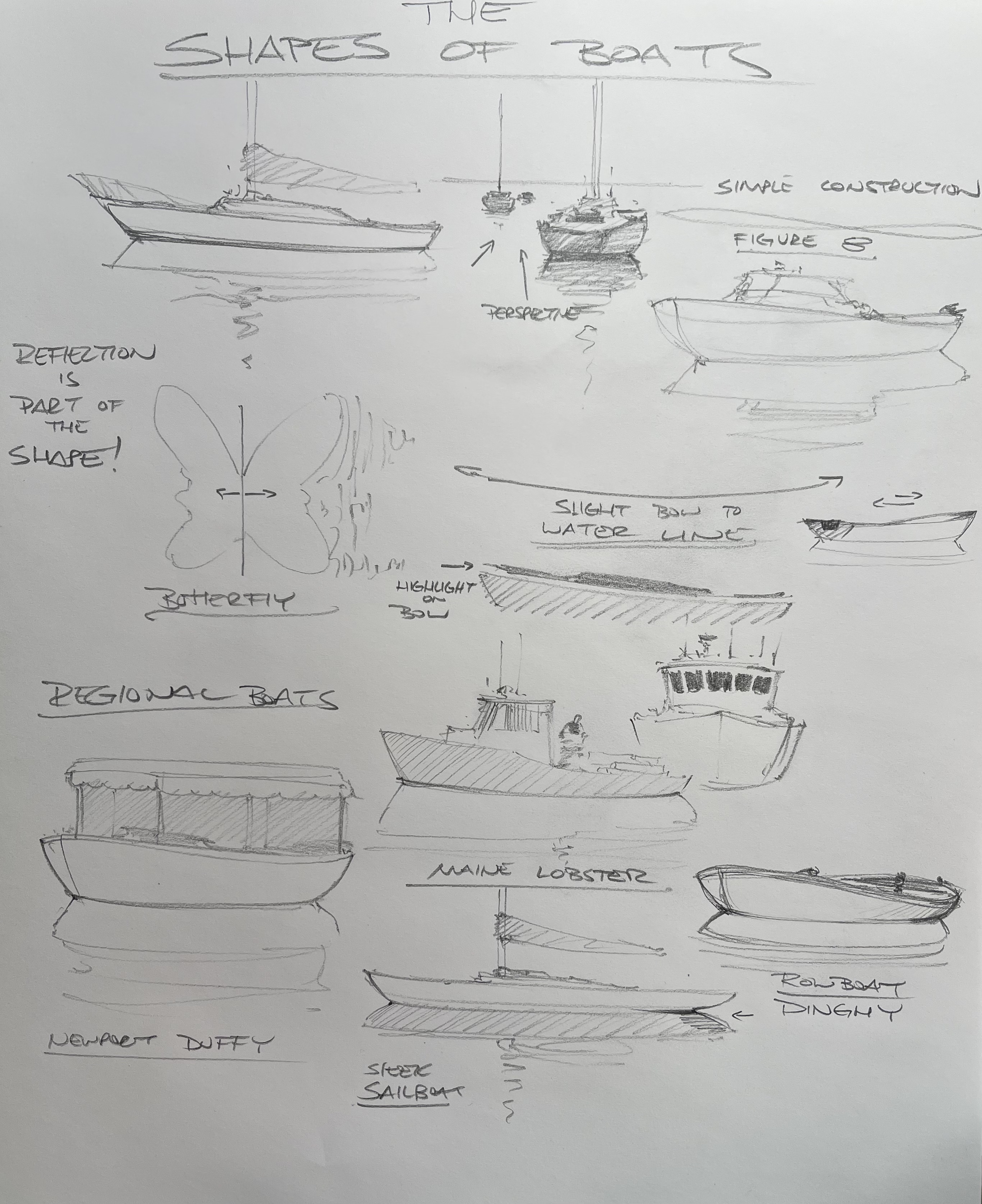 Simplifying Boat Shapes
A close look at making believable boat shapes, quickly and convincingly
Types of Reflections
What type of reflection suits the mood of your painting?
We'll explore different types and how to achieve the effects.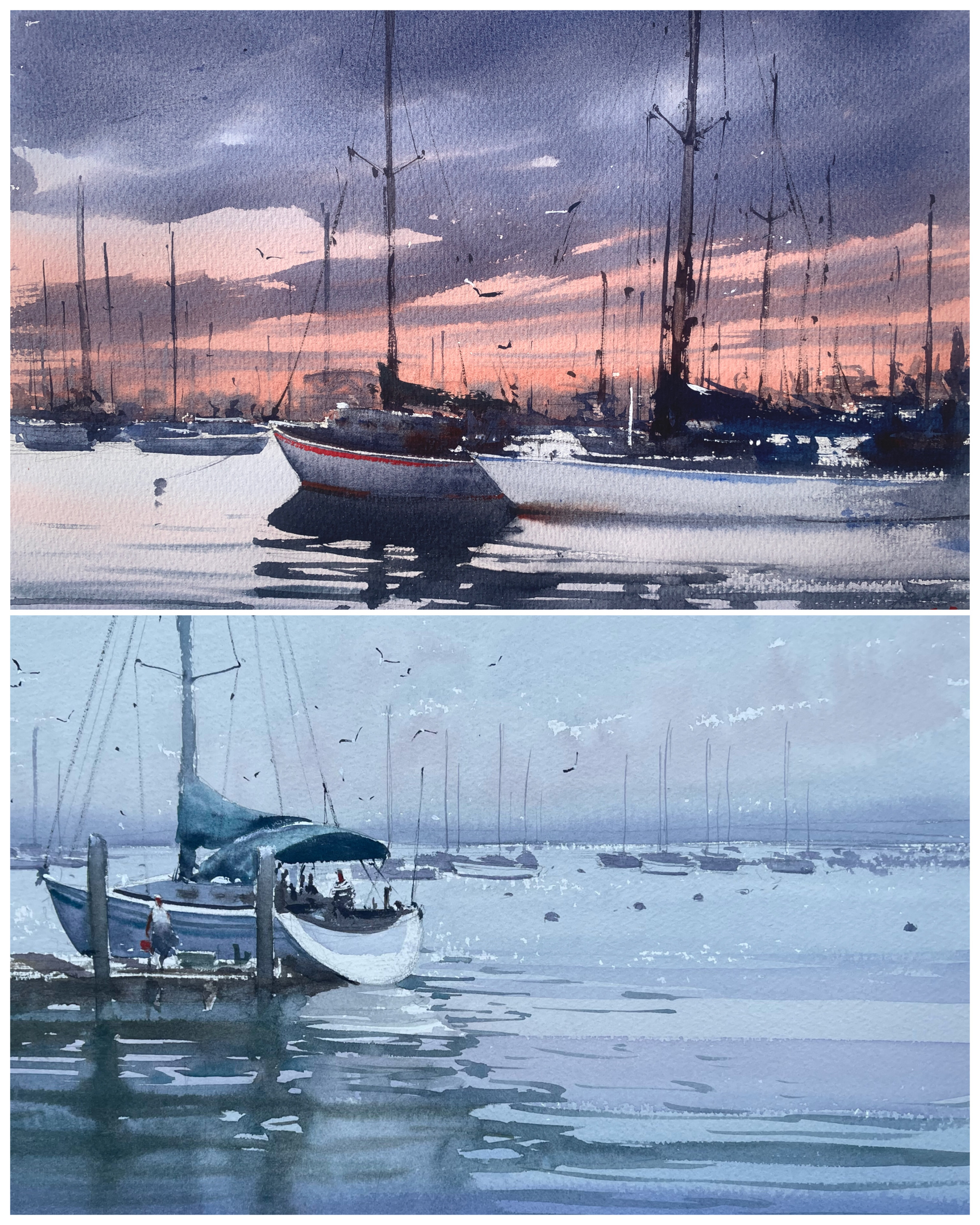 Setting the Mood
What is the right mood for the story of your scene? Cool and quiet, energetic and warm, brightly lit, a foggy morning?
I'll be discussing different ways of communicating a feeling.
My next monthly LIVE Virtual Masterclass will be announced via my newsletter.
Check your inbox to confirm your subscription